Edit your watermark template
Switch tab to "Text", and set your watermark style, such as text contents, text font, size, auto scaling, shadow etc.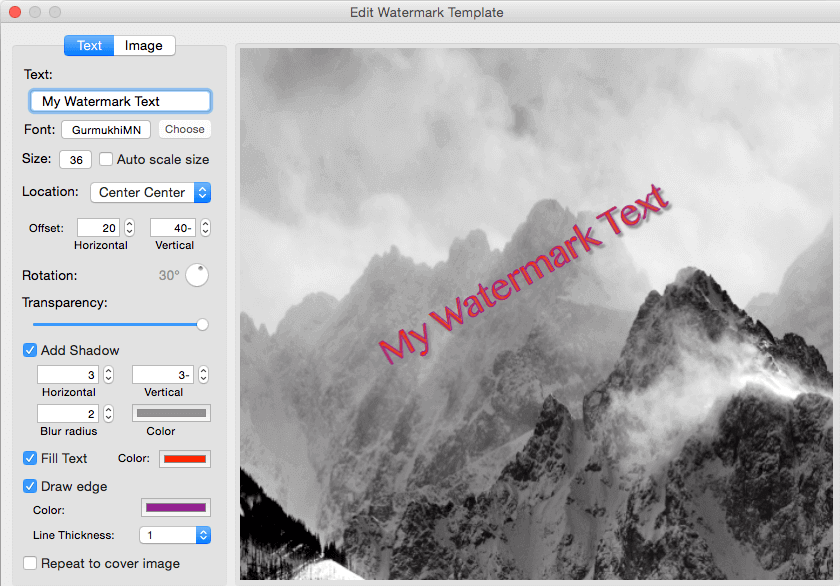 Auto scale: Tick 'Auto scale' option to automatically resize your watermark to fit your picture..
Text: here you can type any words as text watermark.
Font: here you can edit the font of watermarks,click Choose button, see the following picture,you can choose different font, the size of the watermarks.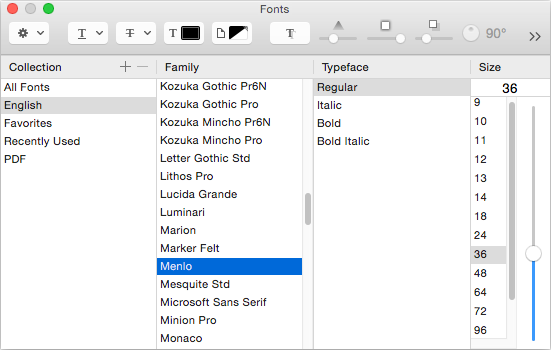 Location: Here you can put watermarks in suitable place, such as Center Center, Top left, or rotate the watermarks to angle you want.
Offset: After changing the watermark location, please trim offset value to place text content in the right position.
Preview or Process
When your watermark template is ready, click "Add Files" button to add image files you want to add watermark on, or drag and drop them to main dialog, it will be added automatically.
Click "Output Preivew" button to preview the result;
Click "Process" button to apply your watermark in watermark template to your images.